Understanding HIV and AIDS
$30.00
Credits: 1
Type: Recorded asynchronous distance
Description
Overview
HIV/AIDS has become one of the most complex and multi-dimensional chronic conditions the humankind has faced in the past almost 50 years. With changes in healthcare policies, medical management, and treatment options, this course will cover a variety of educational and informational resources to clear up myths, reduce social stigma, and increase awareness about how to work with anyone who is affected by HIV/AIDS. This lecture will bring practitioners into the 21st century of HIV/AIDS knowledge and prepare them to walk away with a solid understanding of HIV and AIDS, individual and social factors that lead to HIV infection, and harm reduction strategies with relevance to the Commonwealth.
Delivery Method
This course consists of a recorded video, bibliography, evaluation, and posttest.
Learning Outcomes
At the conclusion of this course, participants will be able to:  
1. Identify the differences between HIV and AIDS and the effects on the immune system.
2. Examine the individual and social factors that lead to HIV infection, transmission facts, prevention basics, and interventions that can be used with clients.
3. Analyze harm reduction strategies, medical treatments and side effects of HIV/AIDS therapy, and resources that serve HIV populations in Kentucky.
Instructor
Laneshia Conner, PhD, MSW, CSW is an assistant professor at the University of Kentucky College of Social Work in Lexington, KY. Her areas of expertise include HIV and aging, adult learning principles in higher education, and anti-racism in social work education.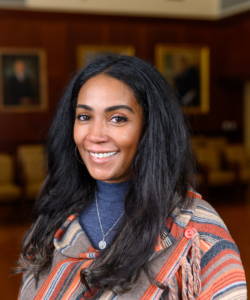 Accreditation
University of Kentucky College of Social Work, Provider # 1377, is approved as an ACE provider to offer social work continuing education by the Association of Social Work Boards (ASWB) Approved Continuing Education (ACE) program. Regulatory boards are the final authority on courses accepted for continuing education credit. ACE provider approval period: 9/29/22-9/29/25. Social workers completing this course receive 1.0 general continuing education credits.
This course is approved for continuing education by the Kentucky Board of Nursing. Provider Number 3-0055; Offering Number 3-0055-12-23-003. Providership will expire December 31st, 2025.
How to Claim Credit
To receive credit for this course, you must complete the entire course, pass the related posttest, and submit a completed course evaluation. If your score is less than the passing score of 75%, you may retake the test. Your certificate will become available for an automatic download once all of the requirements have been completed.
Cancellation and Refund Policy
Online courses cannot be cancelled, and refunds are not available.
Questions
If you have any questions regarding this course, need assistance registering for it, or experience any technical difficulties with completing it, please contact Chris Dennison at christopher.dennison@uky.edu or at (859) 257-2035.